571-200-6997
Vicodin Detox Near Washington, D.C.
Vicodin Detox Near Washington, D.C.
Undergoing detox for hydrocodone is the first step to overcoming a Vicodin® use disorder, and Sunrise Detox Fairfax is here for you. Our medically directed detox near Washington, D.C. knows how to successfully taper you off the opioid. We'll keep you comfortable and safe while your body rids itself of the substance. Simply reach out to 571-200-6997 to get the assistance you need.
Hydrocodone-derived medications like Vicodin are some of the most commonly used drugs in the world. Regardless of their prevalence, they also come with a high probability of addiction because of the euphoric sensations they generate. If an addiction arises, withdrawal symptoms make ending use challenging and even dangerous. If you are attempting to break the habit, you need the help of qualified medical providers in a controlled setting.
Should I Enter Hydrocodone Detox Near Washington, D.C.?
Even drugs like Vicodin that are authorized by physicians can bring about issues with dependency. If you take Vicodin beyond your prescription or continue using after your prescription is complete, then you could be dependent and require treatment. You might even find yourself obsessed with thoughts of getting more of the drug and harm relationships to keep using on a consistent basis.
You could be in need of hydrocodone detox in Washington, D.C. if you have:
Withdrawal symptoms when trying to quit
Persistent depression, mood swings, or confusion
Withdrawing from family, friends, and pastimes you once enjoyed
An obsession with keeping up your supply of the drug
A heightened tolerance where you need more to get the same effects
Difficulty fulfilling commitments at work, home, or school
Even if you don't have all the issues indicated above, you need support when a Vicodin addiction emerges. Withdrawal symptoms may be debilitating and even life-threatening, and the only means to quit using safely is through a medically supervised detox.
What Should I Anticipate From Vicodin Detox At Sunrise?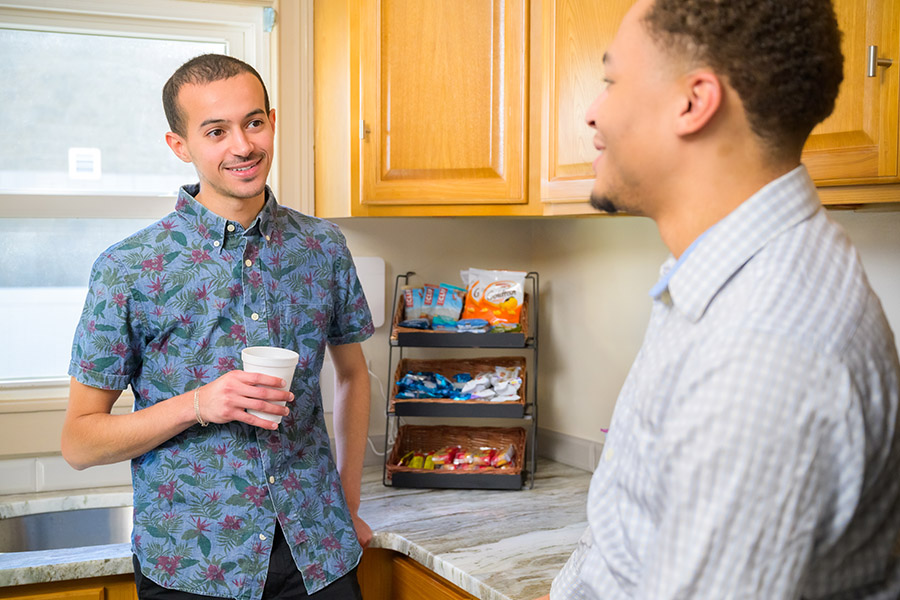 Our skilled medical staff knows there isn't a standard approach to substance detox. You can anticipate being attended to with empathy and respect in a
supportive surrounding
at Sunrise Detox Fairfax and we'll begin your individualized care with a comprehensive evaluation. Thereby, we are able to craft a customized plan of treatment, including any medicine needed to assist you in detoxing in a safe fashion.
We are well aware of the physical and emotional strain detox gives rise to, which is why our staff monitors your vitals often and is prepared to help 24/7. We are adept in mitigating common withdrawal symptoms, including:
Nausea and vomiting
Anxiety
Depression
Insomnia
Muscle aches and pains
Irritability and confusion
Trembling or tremors
Seizures
We'll quickly treat any issues you encounter. We'll also keep you at ease and well-nourished with nicely furnished bedrooms, soothing community lounges, well-balanced meals, and 24-hour access to drinks and snacks.
Whenever you're feeling able, you'll be welcomed to participate in personal and group counseling. This not only will assist you while you're here but also get you ready for residential rehab, the following stage of your treatment. Then, we'll help you decide how you will continue in treatment with detailed aftercare planning.
How Long Will I Be In Vicodin Detox?
You will reside with us for whatever amount of time necessary to get you stable from a medical perspective and ready to continue in recovery. For the majority of people, admission to Sunrise Detox happens quickly, and full detox will generally take up to 10 days. The duration of your care is dependent on the following factors:
The degree of your Vicodin use including frequency, duration, and dosage quantities
Your physical health
How responsive you are to treatment
When you are stable and have an aftercare plan in place, we'll help you relocate to a credentialed inpatient rehab.
How Do We Keep You Safe During Vicodin Detox Near Washington, D.C.?
Your safety is a major consideration at our Vicodin detox near Washington, D.C.. We are meticulous about checking on you and know how to handle potentially hazardous withdrawal symptoms. Furthermore, we'll make certain any medication provided to assist you in detoxing from hydrocodone is taken appropriately to steer clear of a secondary addiction.
Our safety measures include:
Around-the-clock medical care from experienced staff
Custom-tailored care plans specific to your situation
A managed environment far from external forces that trigger use
Comprehensive aftercare planning to keep you advancing toward a full recovery
Strict patient privacy guidelines to make certain your treatment details and personal information remain confidential
Suboxone is often used to gradually help you quit opioids as it is less likely to cause addiction than different detox meds. It will help minimize withdrawal symptoms, but it must be administered carefully by well-trained providers. If you are given Suboxone, these protocols will be followed:
To prevent precipitated withdrawal, we'll abstain from utilizing Suboxone until the appropriate time
We will carefully track your response once administering an initial dose
Changes to your dose will be made or additional treatment options considered
You'll be carefully tapered off Suboxone
Begin Vicodin Detox Near Washington, D.C. Now
Take the first step to quit hydrocodone safely with the help of specialists at Sunrise Detox Fairfax. Our experienced team is skilled in managing withdrawal symptoms and will work to gradually clear the opioid from your system. As we prepare to open our new facility in Fairfax, we remain committed to your well-being. Please dial 571-200-6997 to request our detox service. Even though our Fairfax location is under construction, we can guide you to a nearby location or add you to the waiting list for our new center. Remember, we are here to answer your questions 24/7, 365 days a year. Your journey to recovery remains our top priority, even as we grow and expand.
Call 571-200-6997 Today