571-200-6997
Codeine Detox Near Washington, D.C.
Codeine may be readily available and regularly prescribed as a remedy for pain, but it's still a dangerous opiate with a high potential for improper use. If you are struggling with an addiction to codeine, the first step to getting better is a medically guided detox. During detox, your body will rid itself of the narcotic while you make preparations for the next step of rehab.
At Sunrise Detox Fairfax, we'll help you get through withdrawal in a safe fashion and lay the groundwork your recovery. Call 571-200-6997 to get started on codeine detox near Washington, D.C. today and get your life back under control.
Should I Start Codeine Detox Near Washington, D.C.?
One of the clear signs of an opioid addiction is the occurrence of withdrawal symptoms when you cease use. You might begin with physical concerns including upset stomach, body and muscle pain, and throbbing head pain. Over time, you may endure psychological symptoms like anxiety. While withdrawal is a common indicator of an issue, there are various warning signs, including:
A desire to keep using
Emergence of a tolerance and a need to take bigger doses to feel the effects
Turmoil within your everyday life resulting in difficulties at work, home, and school
Constantly agonizing over finding more of the opiate
Withdrawing from people close to you and no longer partaking in pastimes you used to enjoy
Our codeine detox near Washington, D.C. is the right opening step in recovery. We'll keep you out of danger and relaxed as you deal with symptoms of withdrawal. We'll also prepare you through optional therapy sessions so you are able to lay the foundation for a complete recovery.
What You Can Anticipate From Codeine Detox At Sunrise Detox Fairfax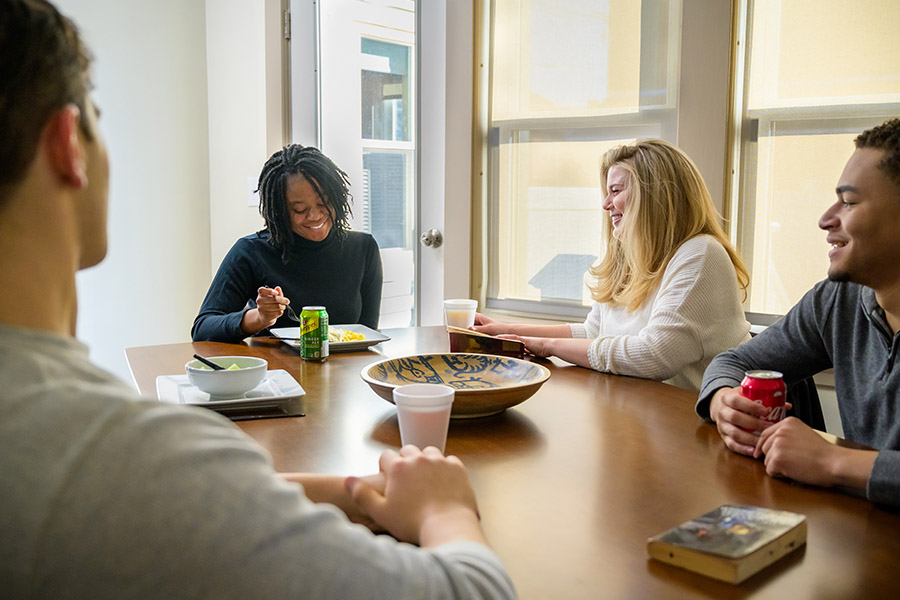 We believe the best way to detox is through a custom-tailored strategy. When you arrive at Sunrise Detox Fairfax, we'll give you a thorough appraisal to understand the extent of your usage, your medical background, and your psychological and physical condition. By doing so, we can design a detailed treatment plan specific to you.
Our proficient medical staff also understands that your health and comfort are critical to a successful detox. That's why we offer comfortable bedrooms and nutritious, chef-cooked meals in a nurturing setting conducive to recovery. We will monitor you continuously and supply support as necessary to handle withdrawal symptoms that could include:
Muscle pain
Nausea and vomiting
Restlessness and insomnia
Headaches
Diarrhea
Depression
Anxiety
Whenever you're feeling stronger, we'll welcome you to participate in individual and group therapy. This is an excellent way to help you face the emotional aspects of substance use disorder while readying you for residential rehab.
What Is The Duration For Codeine Detox?
The majority of people can complete detox in 7 to 10 days. The amount of time you spend with us will likely be different from others and is likely to be influenced by the following:
The regularity and duration of your codeine use in conjunction with the amount you take
Your complete physical state
Your response to support
Your individual physical traits and medical history
Before sending you off, we'll make certain you are stable from a medical standpoint and equipped with an aftercare plan, so you know precisely what will occur as your recovery continues.
How Can Sunrise Keep Me Safe Over The Course Of Codeine Detox Near Washington, D.C.?
The physiological and psychological stress of detox can be too much when trying to detox on your own. At Sunrise Detox Fairfax, we understand how to keep you secure and moving forward. This commences with our capacity to successfully handle withdrawal symptoms.
Our dedication to safety includes:
24/7 treatment from experienced medical personnel
Managed and pleasant surrounding away from external forces that trigger use
Individualized care plans to accommodate your specific needs
Detailed aftercare planning so you know how your recovery will continue
Strict patient privacy rules to protect personally identifiable information and treatment details
Suboxone is an approved medicine to help you safely wean off opioids. This drug is known to be helpful and is not as habit-forming as other possibilities. To maintain safety, we adhere to the following:
We hold off on using Suboxone in the opening stages to prevent a precipitated withdrawal
An initial dose is given and response monitored
Adjustments are completed when needed or other treatments considered
We'll gradually taper you off Suboxone
Begin Your Recovery With Codeine Detox Near Washington, D.C.
Addiction to codeine is a serious matter that should not be taken lightly. This potent narcotic can pave the way to more powerful opioids like heroin, morphine, and oxycodone. If you or a loved one need help, we are here for you, even as we build our new facility in Fairfax. While our new location is under construction, we remain dedicated to providing you with the support you need. You can call us at 571-200-6997 or fill out the form below to get started. We can direct you to a nearby location or place you on a waiting list for our new Fairfax facility. Remember, we're here for you 24/7, 365 days a year, and we respond to all inquiries promptly. Even during this time of transition, our commitment to your health and recovery is unwavering.
Call 571-200-6997 Today