571-200-6997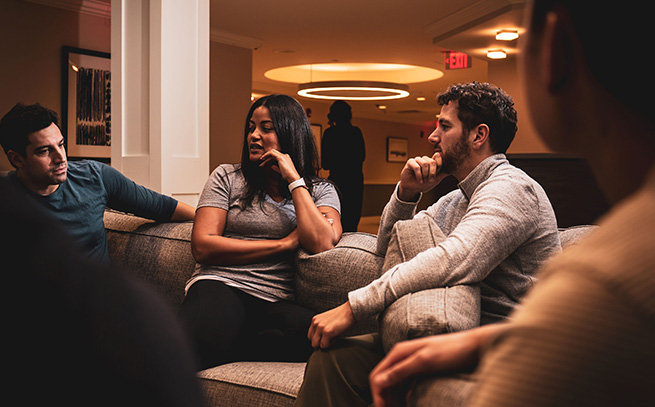 Make The First Move To Recovery At Sunrise Detox Fairfax
In many cases, medical detox near Washington, D.C. is the right starting point for prevailing over your addiction to alcohol or dependence of narcotics or prescription drugs. Sunrise Detox Fairfax takes pride in making this step less challenging by putting an emphasis on your comfort and safety first. Our nurturing staff utilizes established medical treatments to decrease withdrawal effects in a empathetic setting. And, you'll receive behavioral health treatment from skilled counselors to boost your chances for a fruitful recovery.
About Us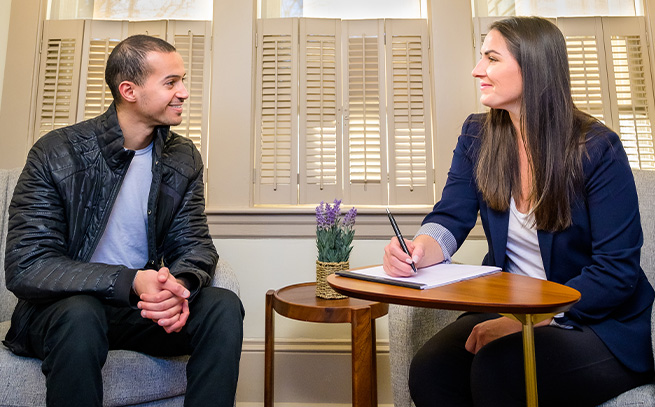 Detox Safely Under Skilled Medical Guidance
Detoxing on your own or stopping suddenly can be risky. Sunrise Detox Fairfax allows you to detox in a safe fashion. We utilize evidence-based medical practices for controlling withdrawal symptoms and watch over you on a 24-7 basis. Our nursing team is adept at administering medications for gradual tapering. And if you feel up to it, you may also engage in therapy and peer support groups to explore the root triggers of addiction and co-occurring disorders.
Treatment
When Should You Consider Medically Guided Detox?
Over the course of a medical detox near Washington, D.C., you give your body the chance to free itself of a substance as experienced healthcare professionals monitor your condition and manage symptoms of withdrawal. You will likely benefit from medically directed detox if:
You are dependent on an illicit drug, prescription drug, or alcohol to get to a "normal" state of mind
You endure symptoms of withdrawal when not using the substance
You undergo mood fluctuations when you stop using the substance
You feel powerful cravings for alcohol or drugs
Your tolerance for the drug has intensified
You are unable to stop using the substance
Your substance use leads to harmful behaviors
You would like to access a rehab that requires detox first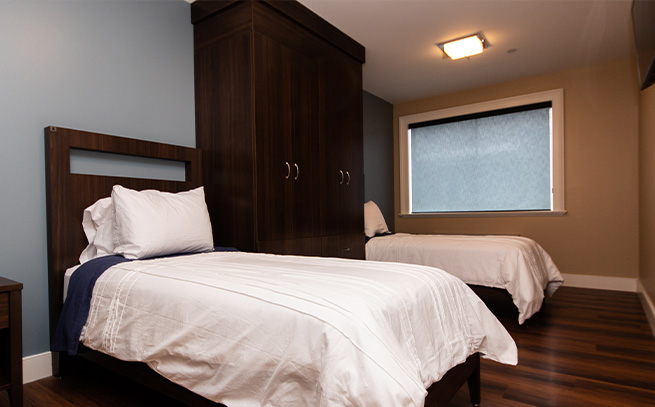 Consider Our Comforting Fairfax Facility Coming in 2024
Along with limiting your withdrawal symptoms, the Sunrise Detox center is intentionally designed to let you destress and unwind during your detox. You'll reside in a comfortably furnished room with a full bath, eat chef-prepared meals, and have the chance to watch television or enjoy a game in our resident areas when you're up for it. Our caregivers are on-site around the clock to meet your needs. We advise you on insurance, employer notes, court paperwork, and whatever else you need to begin your care. We will also arrange transportation when you're ready to come to or leave our location.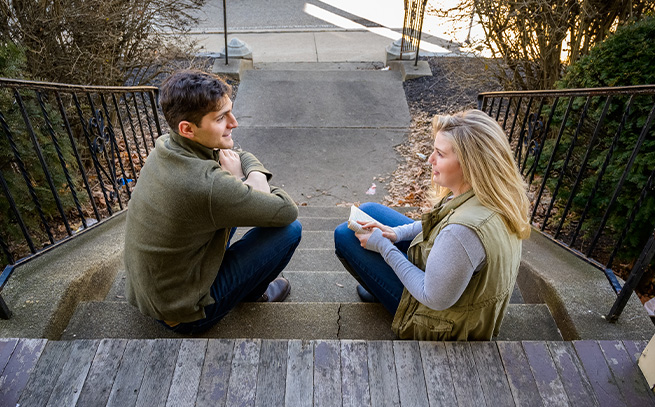 Learn How To Help A Member Of Your Family
A planned intervention is often a compelling method to motivate a family member to seek help for a drug or alcohol addiction. Sunrise Detox Fairfax collaborates with families like yours to offer those nearest and dearest to you the support they're in need of. We understand how much your relative means to you and we'll take excellent care of them. Call us anytime to learn how we can guide your family through detox and substance use recovery.
For Families
Call Sunrise Detox Fairfax For Help
Sunrise Detox Fairfax is your source for safety-focused, medically guided detox. Place a call to 856-333-3783 or complete the form below, and we will respond swiftly, 24 hours a day, seven days a week. Even though our doors don't open until 2024, we can connect you with a sister location to get help.
All communications are confidential and complimentary. Get help today. By taking the first step, you can call us below or fill out the form.