571-200-6997
The Sunrise Detox Detox Process Near Washington, D.C.
Sunrise Detox specializes in helping people rid their bodies of dangerous substances in a comfortable and safe manner. Our well-trained team follows a tested process utilizing medication and therapy to aid in successfully completing alcohol or drug detox without debilitating withdrawal symptoms. We'll team up with you on an individualized basis to help you reach a point where you are physically stable and emotionally set for your subsequent step in recovery.
If you or a person close to you is ready to embark on the path toward recovery, we encourage you to call our admissions experts at 571-200-6997. We'll happily answer all your inquiries and worries related to our detox process in Washington, D.C..
Why Start Drug Detox In Washington, D.C.?
Undergoing detox is the initial step in realizing recovery from substance use disorder. But you should know, nobody should attempt drug detox by themselves. Withdrawal symptoms have the possibility of being painful, perplexing, or even life-threatening. Our skilled team will aid you in safely tapering off drugs by keeping you comfortable with tested medications to treat your withdrawal symptoms so that you have the chance to get through detox as smoothly as possible.
Along with treating your withdrawal symptoms, we'll also get you prepared for the subsequent steps of recovery. Via available group and individual therapies, and additional kinds of assistance, you can start delving into the causes of your substance use and build the competencies and toughness required to sustain a sober lifestyle. Once you start to feel more under control, we'll assist in creating an aftercare strategy that enables you to move forward in your recovery.
Why Go To Alcohol Detox In Washington, D.C.?
Detoxing from alcohol by yourself can be a hazardous and potentially lethal process. You require access to medical care and professional support over the course of detox. Sunrise Detox offers the medical attention needed to treat symptoms including delirium tremens, disorientation, seizures, and additional complications that may occur throughout detox and the process of withdrawal.
As you gradually taper off of alcohol, we'll also give you the emotional support necessary for a successful recovery. Alcohol detox is known to be an arduous and mentally demanding journey, and having access to experienced specialists who are able to offer comprehensive assistance and guidance can be immensely valuable. We can help you identify the triggers and temptations that might prompt a relapse while designing a custom-tailored aftercare plan to sustain your recovery program.
Detox Begins When You're Admitted To Sunrise Detox Fairfax
Our detox process starts at the time you are admitted. When you arrive at our detox center, we'll evaluate you and ask you to answer questions about your addiction and past medical experiences. This examination offers us crucial information for developing your personalized treatment plan.
We'll also do a routine examination of your belongings for regulated or prohibited items and ask for a urine sample from you. We'll also obtain information about your insurance at the intake phase and can respond to any questions about the center, medications, or the detox process. Afterwards, we will show you to your bedroom and make sure that you're at ease and stable. First and foremost, we need you to rest while we draft your personalized detox plan.
If you are ready to begin care at a detox center near Washington, D.C., reach out to us at 571-200-6997 to speak with us about admissions and get yourself on a path toward a complete recovery.
What You Should Expect Over The Course Of Drug Detox At Sunrise Detox Fairfax
Detoxing from drugs will often be a challenging experience, but we are here to help you get through it. Immediately after you are admitted, our well-trained staff and clinicians are on hand to alleviate your withdrawal symptoms.
No two individuals detox in the same fashion. We utilize your personal appraisal from the intake phase to personalize our established treatment plans to your precise needs. We start your treatment promptly and regularly check your vitals to keep you out of danger. Our team is proficient at addressing common drug withdrawal symptoms like:
Aches and pains
Nausea and vomiting
Trembling and tremors
Insomnia
Anxiety
Depression
Irritability
At the beginning of your detox, you'll spend most of your time taking it easy in your room. Once you start feeling better, you are encouraged to hang out in our patient lounges and go to group or personal therapy sessions. And be assured, you'll be provided with wholesome meals and get access to refreshments around-the-clock.
In the supportive environment of our detox establishment, away from substance use triggers, you'll get the opportunity to concentrate on yourself and recuperate without worrying about relapsing. As soon as you're stable from a medical standpoint, we'll create an aftercare plan with your involvement and set you on your way to the succeeding stage of therapy elsewhere.
What To Plan For Over The Course Of Our Alcohol Detox Process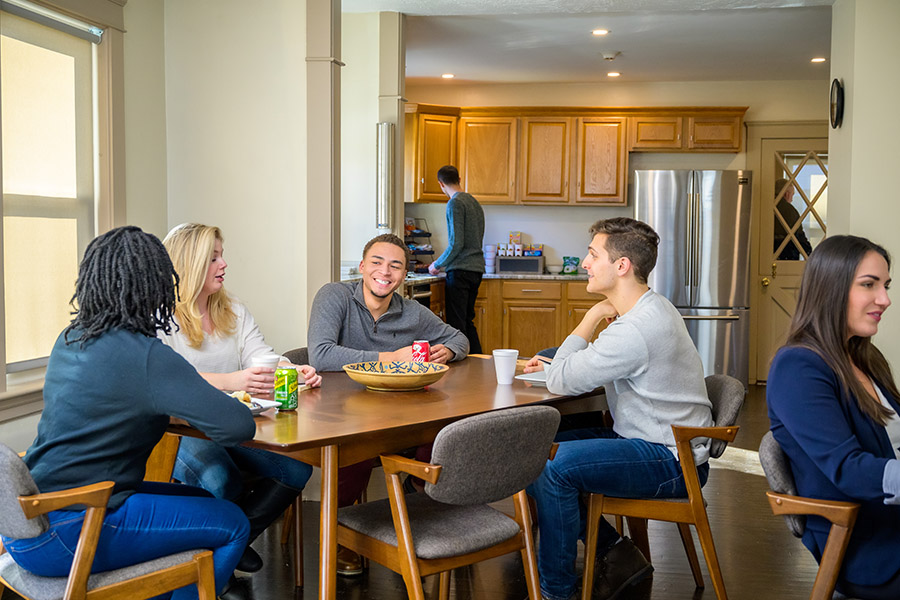 Based on the extent of your alcohol use disorder, you may face intense urges and withdrawal symptoms when you detox. Sunrise Detox wants to assist. We offer secure and comfortable living quarters free from alcohol and professional medical care for
addressing alcohol withdrawal.
As soon as you have your personalized care plan ready, we start addressing your withdrawal symptoms as they arise. All of our approaches are evidence-based and customized for you. We keep you as comfortable as possible so that you may complete detox and graduate to a rehab center once you're stable from a medical standpoint. Our medical professionals are experienced in addressing typical alcohol withdrawal symptoms such as:
Headaches
Excessive sweating
Nausea and vomiting
Fever
Heart palpitations
Insomnia
Anxiety
Irritability and mood swings
Along with medical support, we keep you secure and at ease in our contemporary living spaces. You may unwind in your own room or kick back in our patient lounge. We supply all your meals and our professionals are here to get whatever you require 24 hours a day. You may also take part in personal therapy, group therapy, or peer support meetings when you feel well. Ultimately, at the close of your time with us, we will work with you to make an aftercare plan and aid you in locating a rehab facility to help you stay sober and address persistent post-acute withdrawal symptoms.
How We Use Medication-Assisted Treatment During Detox At Sunrise
Your worst withdrawal symptoms will in all likelihood call for medication-assisted treatment (MAT). With MAT, we'll provide proven effective medications to relieve symptoms and help you taper off the drugs in your body.
Some of the medicines we count on include:
OTC pain relievers for headaches and muscle discomfort
Safe sleeping pills for insomnia
Librium to reduce the threat of seizures and delirium tremens throughout alcohol detox
Suboxone to wean you off opioids and decrease the severity of withdrawal symptoms
Valium to reduce the chance of seizures over benzodiazepine detox
Regardless of what medicine you receive during your detox process in Washington, D.C., you should know we always prioritize your safety. Our staff is adept at administering medicine in the proper amounts at the right time to successfully manage withdrawal. And as expected, we tailor your medically assisted detox to match with your existing condition and your past experiences.
Mental Health Care During Detox At Sunrise
Although we focus on medical detox at Sunrise Detox, we also offer psychiatric treatment if you've reached a point where you can participate. You'll have access to three types of counseling here to attend to the mental facet of addiction.
Individual therapy: Meeting one-on-one with a registered therapist, you can begin unpacking your substance use triggers and develop effective coping strategies.
Group therapy: In sessions of 15 individuals or fewer, you can share the obstacles of addiction with peers with corresponding experiences and develop interpersonal skills.
Peer support: Our peer support groups give you the chance to meet those who have been in your shoes but are further along in their drug or alcohol use recovery. You'll understand that you can get well and have a life following detox.
Plan Your Next Steps With Sunrise
Our objective at Sunrise Detox Fairfax is to make certain that your body is cleansed of drugs and alcohol. With that being said, substance use recovery is a long journey that you've just started on. To assist you in taking your upcoming steps toward long-term sobriety, we'll help you craft an aftercare plan.
Before departing our facility, one of our professionals will get together with you and your family members to talk about the next steps of therapy. You may still have post-acute withdrawal symptoms, and the triggers for your substance use are still present. Your aftercare plan will outline the most appropriate succeeding step where you'll be provided more time to learn about the core reasons behind addiction and cultivate healthy coping strategies. Our specialists are able to help you find the right program that fits your needs.
Begin The Detox Process Today
Detox is a big step, and it's not one you should take alone. When you're ready to quit stimulants, we're here for you. Just call 571-200-6997 or fill out the form below, and our team will get back to you quickly, no matter when you reach out.

We're excited about our new facility in Fairfax, but while it's under construction, we're still committed to helping you. We can guide you to a different location close by or put you on the waiting list for our new center. Help is here, and our focus on your recovery journey remains strong, even as we're building for the future.