571-200-6997
Are you attempting to overcome drug or alcohol use? Sunrise Detox Fairfax near Burke, Virginia is happy to help. Our inpatient medical detox facility offers a hospitable and safe environment to seek recovery with the guidance of expert medical staff. Our comfortable bedrooms will put you at ease while skilled nurses watch for and treat withdrawal symptoms with proven medications. You will get customized care with the purpose of laying a strong foundation for the next steps to a better life.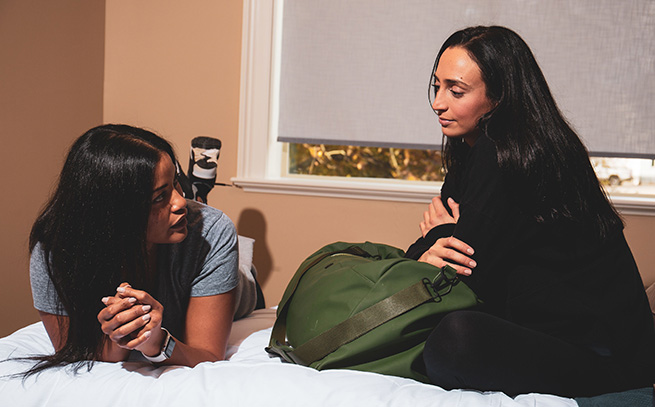 Drug And Alcohol Detox Services By Burke, Virginia Customized For You
Sunrise knows you have greater odds of success when we customize our drug and alcohol services to your particular needs. Once we've done a complete medical assessment, we'll write a treatment plan for our clinicians to follow, emphasizing your safety during detox. We provide treatment while monitoring your vital signs and easing any withdrawal symptoms.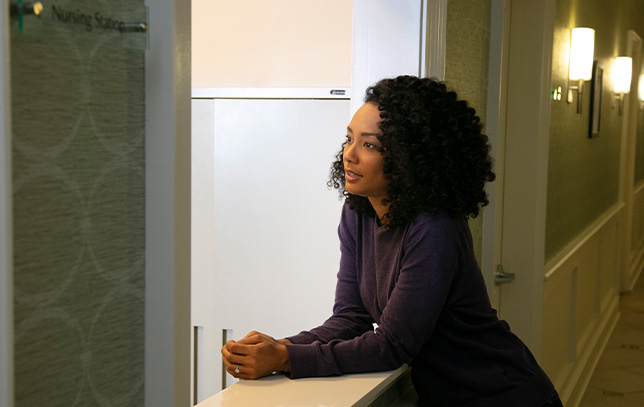 Alcohol Detox
Detox is often the initial step toward recovering from alcohol addiction. Sunrise's inpatient alcohol detox by Burke is designed for keeping you safe while minimizing your discomfort. Well-trained nurses check in with you regularly and use trusted protocols to taper you off alcohol safely. Our cautious, controlled method will set you up for your next stage of recovery.
Drug Detox
Drug detox services at Sunrise help remove chemicals from your system and begin your drug use recovery. Our caring staff uses your treatment plan as a guide and administers appropriate amounts of medication to taper you safely and gradually. They check you carefully and make adjustments as necessary to keep you safe and comfortable.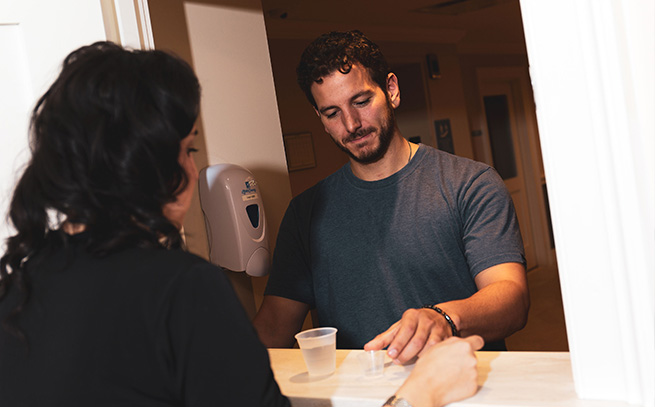 Know That You Are Safe With Medical Detox Services Near Burke
Attempting to detox without medical assistance can be excruciating and harmful. Sunrise Detox Fairfax by Burke, Virginia allows you to detox from several different substances in a safe way. Our facility offers detox for:
Alcohol
Amphetamines
Benzodiazepines
Cocaine
Heroin
Opioids
Designer drugs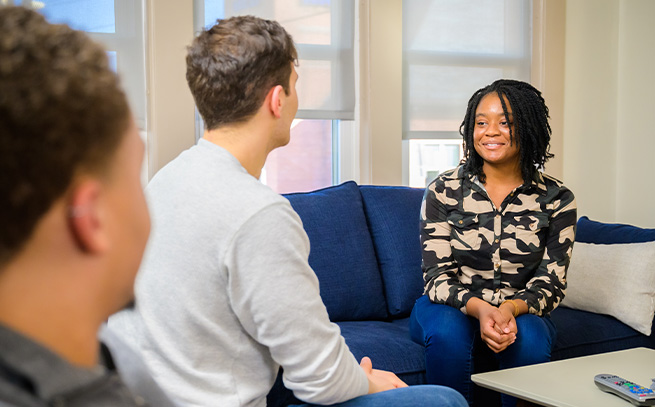 Therapy For Drug And Alcohol Detox
Known for proven, medically supervised detox by Burke, Sunrise Detox also offers counseling to help you understand the underlying causes of substance use disorders and to begin practicing coping techniques. If you're feeling up to it, we encourage you to work with our therapists for:
Individual therapy
Family Therapy
Group Therapy
Peer support sessions
A Restful Setting For Drug And Alcohol Detox Near Burke
Drug and alcohol detox goes better when you are. Our carefully designed detox facility puts you at ease so you can concentrate on treatment. You will get a semi-private room with no more than one roommate. All bedrooms are completely furnished and include a TV and full bath. Meals are prepared by a chef and presented in a clean, cozy dining hall. You'll have access to snacks and beverages such as coffee, tea, juice and water any time you want. You can reserve private accommodations which are available first come first serve. When you're well enough, feel free to enjoy some recreational activities such as enjoy some TV or play a game in the lounge, relax on the outside deck, or talk with your fellow residents.
Sunrise Detox Fairfax Is One Stop On A Continuum Of Care
In many cases, Sunrise Detox Fairfax serves as your first stop on the road to a sober life. Our medical detox services near Burke allow you to safely detox from alcohol or drugs. Licensed clinicians supervise you round the clock in a hospitable environment and help you plan for aftercare. At the finish of detox, you'll be prepared to seek more treatment and work toward substance use recovery.
We Support Families Who Have A Relative In Detox
At Sunrise Detox Fairfax, we understand addiction harms the every member of the family and that the burden isn't instantly lifted once a relative commits to treatment. That's why we inform and work with families with our alcohol and drug detox services by Burke. We help families:
Find a professional interventionist
Discuss best practices to support a family member struggling with addiction
Write up aftercare plans following detox
Learn about addiction and the various co-occurring disorders
Cope with the stress of having a family member in detox
Find Safe Drug And Alcohol Detox Near Burke
Don't put yourself at risk by detoxing on your own. Sunrise Detox Fairfax is standing by to help you. Give us a call at 571-200-6997 or submit the form on this page to get immediate help. We guarantee a fast response, 24/7.