571-200-6997
Drug Detox Services Near Washington, D.C.
Detoxing from habit-forming drugs by yourself is often dangerous. If you're prepared to take this step in recovery, Sunrise Detox can direct you with medically guided drug detox services near Washington, D.C.. Our clinicians carefully supervise your condition and administer detox treatments that make detox as smooth as can be. And from the first day, we personalize your treatment to provide the best chance at detoxing successfully.
Why Go To Inpatient Drug Detox near Washington, D.C.?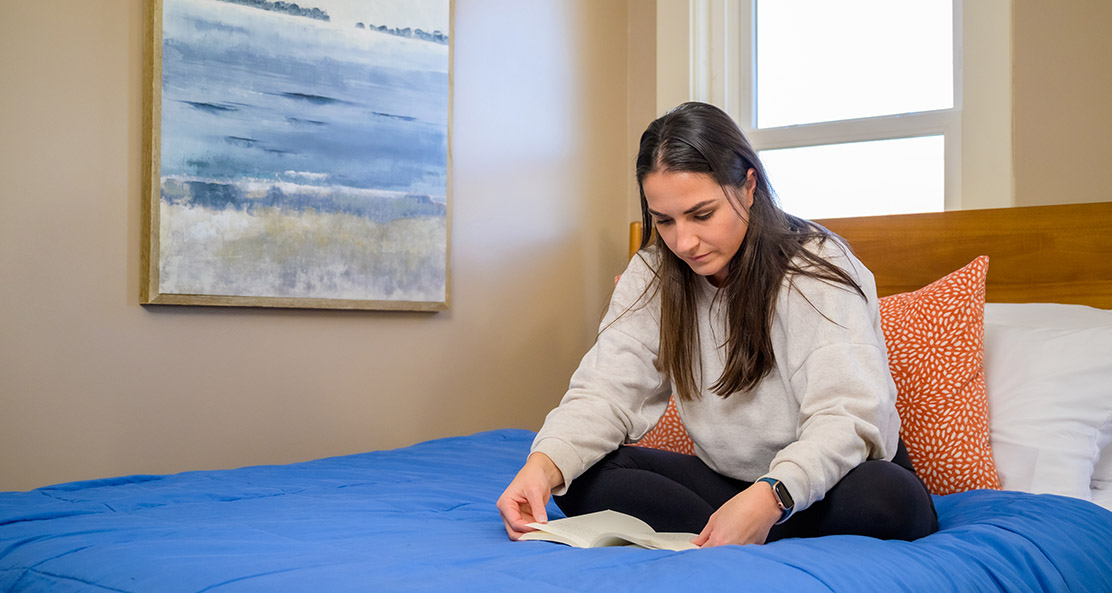 Addiction to prescription or designer drugs will negatively influence all areas of your life. Even so, you should never set out to take on drug detox on your own. The withdrawal symptoms you will experience while attempting to transition off using drugs could bring about sickness or even lead to death. You may be faced with any of several symptoms, like
Fatigue
Sweating
Insomnia
Muscle aches or pain
Irritability
Anxiety
Depression
Nausea and vomiting
Confusion
Trembling or tremors
Seizures
Luckily, you don't have to attempt this alone. Sunrise Detox is your source for inpatient drug detox services in Washington, D.C. during this first step of recovery. At Sunrise, you'll live in our residential detox facility and get 24-hour attention by our trained medical team. They closely watch over you and utilize proven treatments to maintain your safety and as calm as possible.
Recovery From Drug Use Begins Here
Addiction to prescription, designer, and other types of drugs will affect all aspects of your life. Sunrise Detox is able to guide you through detox from these drugs as you progress toward recovery:
Cocaine
Fentanyl
Heroin
Methadone
Oxycodone
Percocet
Vicodin
Benzodiazepine
Roxicodone
Codeine
Hydrocodone
OxyContin
Amphetamines
Xanax
Klonopin
Valium
Ativan
Prescription drugs
Narcotics
An Individualized Approach To Drug Detox near Washington, D.C.
Sunrise Detox Fairfax understands that individualized care from the beginning sets the foundation for enduring recovery. We treat you as an individual who is worthy of concern and regard. With steady communication, we check in with you often to document your health and level of discomfort. We are able to modify your care as needed to make you more comfortable or attend to various co-occurring disorders. We will then collaborate to formulate an aftercare strategy intended to achieve long-lasting sobriety.
What To Expect From Drug Detox At Sunrise
Your customized detox strategy starts with a detailed evaluation to examine your medical history, the scope of your substance use, the kinds of drugs that could be in your bloodstream, and other pertinent details that will help us begin care. All of this information becomes part of your custom care approach that our medical professionals use to provide the greatest level of care we can.
Many patients need five to seven days to finish detox, but it may take longer to fully taper off various substances. At Sunrise, detox starts with rest while your body proceeds in ridding itself of drug toxins. When it's determined to be safe, we'll give you medications, such as Suboxone, that help you taper off from dangerous drugs and lessen withdrawal symptoms. Our aim is to keep you comfortable while you detox and set the stage for you to obtain ongoing substance use therapy when detox is over.
How We Use Suboxone Treatment near Washington, D.C.
Suboxone is a useful tool over the course of drug detox, but you might be less inclined to utilize it when you've had an unpleasant incident previously. Sunrise Detox is careful in how we use Suboxone in your drug detox:
We never utilize Suboxone in the earliest phases of detoxification when it might lead to overwhelming withdrawal
We start with a preliminary dose to see how your body responds.
When your detox progresses, we taper you off the Suboxone to prevent dependency.
In the event you react poorly to Suboxone, we'll make adjustments or go to alternative options.
Start Your Recovery With Drug Detox In Washington, D.C. Today
If you or a loved one require assistance with detoxing from drugs or need more information, reach out to us at 571-200-6997 or fill out the form on this page. We promise a quick response, no matter the time of day or night. All inquiries are free and confidential. At Sunrise Detox Fairfax, we stand ready to support you. While we are equipped to provide comprehensive assistance, certain physical treatments might be better accommodated at alternative facilities, or you may be added to our waiting list for the new Fairfax center opening in 2024. We're here to guide you on your path to recovery, starting right now.